03/11/2019
11:00 AM / 9:00 PM
Venue
Angela Burgess Recital Hall, Duke's Hall | Royal Academy of Music
---
Royal Academy of Music, Marylebone Road, Marylebone, London, NW1 5HT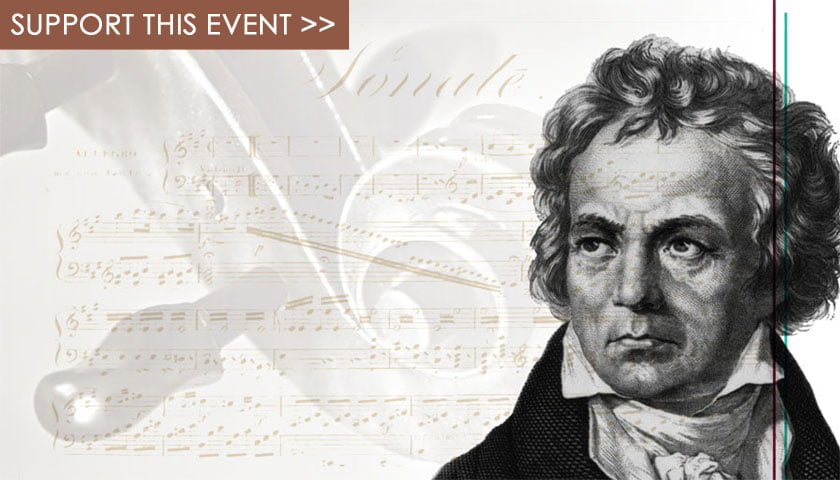 The London Cello Society celebrates the 250th anniversary of Beethoven's birth with a programme devoted to his works for cello and the context which gave birth to the modern cello sonata as we know it—a true partner to the keyboard. Beethoven's revolutionary and romantic spirit is very much alive in these works and we can follow his evolution as a composer through their pag es. Join us for a first-class line-up of period instrument players and lecturers whose insights will make for an enriching day and evening.
Buy Tickets Now via TicketSource (Opens  external link) >>
Cellists
Roel Dieltiens
Philip Higham
Sarah McMahon
Robin Michael
Johannes Rostamo
Violin
Catherine Manson
Keyboard
Alasdair Beatson
Simon-Crawford-Phillips
Daniel Tong
Lecturer
David Watkin
Ensembles
Trio Goya
Consone Quartet
Special Guest
Sir John Eliot Gardiner
Support an Artist
We are inviting the finest cellists to celebrate with us. Please consider supporting this ambitious event and help us by contributing here.
Schedule of Events
Morning
In the Angela Burgess Recital Hall
11.00 am
From Vienna to Berlin and the court of King Frédéric the Great

Opening talk
Beethoven Trio, op 1 no 3
Duport – Sonata, op 1 no 3
Beethoven – Sonata in F major, op 5 no 1
With David Watkin, Trio Goya, Sarah McMahon, Philip Higham and Alasdair Beatson

12.15 pm
A Masterclass on playing Beethoven, the Duport Treatise and other gems
With David Watkin and with the participation of Hugh Mackay, Royal Academy of Music
1.15 pm
Lunch
Afternoon
& Evening
In the Duke's Hall
2.30 pm
Afternoon Concert

Beethoven – Sonata in G minor, op 5 no 2
Beethoven – 'Kreutzer' Sonata, op 47 arr. for String Quintet

Tea break

Beethoven – Sonata in A major, op 69
With Johannes Rostamo, Simon Crawford- Phillips, Consone Quartet and Robin Michael, Roel Dieltiens and Alasdair Beatson

4.30 pm
Sir John Eliot Gardiner, interviewed by Robin Michael
5.15 pm
Royal Academy of Music—The Cello in Beethoven's time
Works by Beethoven and Duport
With students of the Royal Academy of Music
5.45 pm
Break
7.15 pm
Evening Concert

Beethoven – Sonata in C major, op 102 no 1
Beethoven – Sonata in D major, op 102 no 2
Beethoven – 'Archduke' Trio, op 97

With Sarah McMahon, Robin Michael, Daniel Tong, Catherine Manson and Alasdair Beatson

8.40 pm
Event Ends
Buy Tickets Now via TicketSource (Opens  external link) >>