"Keep your eyes on him—someday he'll give the world something to talk about."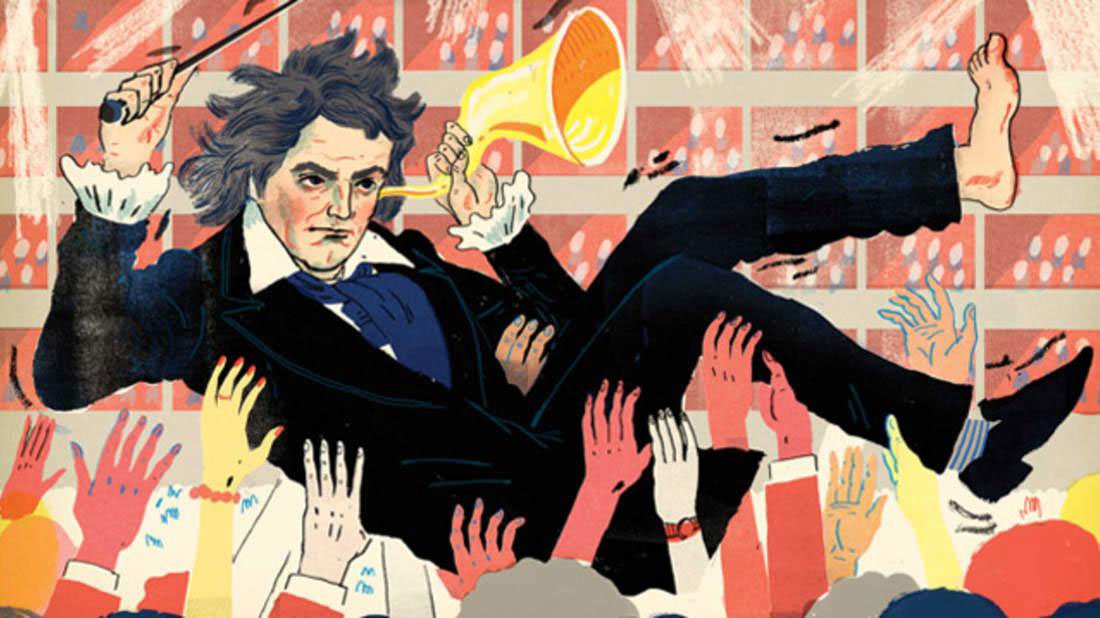 On his first visit to Vienna, 17-year-old Beethoven was scheduled to perform for Mozart. The latter was generally unimpressed with other musicians, having been so far ahead of his peers in talent and accomplishments. No one really knows what happened in that fateful meeting, but myth has it that Mozart walked out of the room saying, "Keep your eyes on him—someday he'll give the world something to talk about."
Beethoven & the Cello – The Revolutionary and Romantic
The London Cello Society is organising an all-day celebration at the Royal Academy of Music on Sunday 3rd November to mark Ludwig van Beethoven's 250th birthday. Workshops, concerts, interviews—all designed to explore Beethoven's riches for the cello. He put us on the musical sonata map and made us a real partner of the keyboard. We have a great deal to thank him for!
If you would like to attend, make sure that we'll have a seat for you: www.ticketsource.co.uk/london-cello-society
For the full programme, click here.
We are inviting the finest cellists to celebrate with us. Please consider supporting this ambitious event and help us by contributing here:
Levels of support
£300
Two of the best seats in the house for the whole day
A complimentary programme
Mention in the programme by the artist's name: "Supported by …"
An invitation to the post-concert supper to meet your supported artist after his/her performance
£200
Two of the best seats in the house for the whole day
A complimentary programme
Mention in the programme by the artist's name: "Supported by …"
£100
Admission for one for the whole day
A complimentary programme
Mention in the programme under 'Supporters'
£50
A complimentary programme
Mention in the programme under 'Supporters'
Cellists
Roel Dieltiens
Philip Higham
Sarah McMahon
Robin Michael
Johannes Rostamo
Violin
Catherine Manson
Keyboard
Alasdair Beatson
Simon Crawford Phillips
Daniel Tong
Lecturer
David Watkin
Ensembles
Trio Goya
Consone Quartet
Special Guest
Sir John Eliot Gardiner