Every season the London Cello Society presents a series of concerts and lectures devoted to different aspects of the cello and its repertoire.
See all Events >>
The London Cello Society
The London Cello Society promotes the art of cello playing, preserving its great traditions while encouraging its continuing development. The Society exists for the benefit of young students, professional players and teachers, for amateur players and lovers of the cello and its repertoire.
Become a member and enjoy benefits such as discounts to our events and other cello events in major venues, special presentations for members only, masterclasses, lectures, a bi-annual newsletter and much more.
Appearance on the Andrew Marr Show & Proms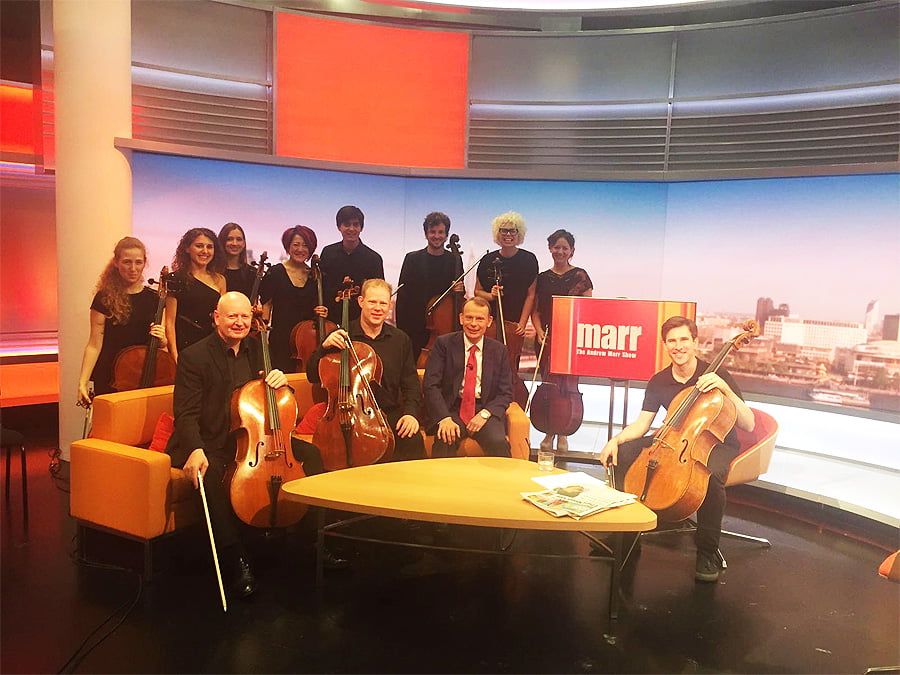 Some of the UK's finest cellists joined forces for an appearance on the Andrew Marr show and at the Proms on Monday 25th July.
It was a fabulous 12 – cello Tour de Force!
Listen again: www.bbc.co.uk/events/
See More Photos >>