LCS Main Series – Next Event
Cello Gold
Sunday 19th November 2023 | 7.00pm
Royal Academy of Music | The Duke's Hall

Cello Club – Next Event
Adventures With My Cello
Lift-Off
Sunday 8th October 2023 | 10.00 AM – 1.15 PM
Royal Academy of Music | David Josefowitz Recital Hall

Latest News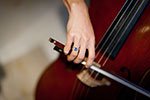 Twinned with the Association Française du Violoncelle
The London Cello Society
The London Cello Society promotes the art of cello playing, preserving its great traditions while encouraging its continuing development.
The Society exists for the benefit of young students, professional players and teachers, for amateur players and lovers of the cello and its repertoire.
Become a member and enjoy benefits such as discounts to our events and other cello events in major venues, special presentations for members only, masterclasses, lectures, a bi-annual newsletter and much more.
UK Cello Calendar
05/10
The vibrant Barcelona Youth Symphony Orchestra under the direction of Carlos Checa commemorates the 50th anniversary of the passing of Pau Casals, an exceptional artist who excelled not only as a cellist but also as a conductor, pedagogue and humanist. Casals' influence on the arts and society of the last century was immense, and this concert aims to pay tribute to his musical legacy. The programme includes a dash of Casals' own Catalan heritage, the sardana 'Sant Martí del Canigó' followed by Goyesca's Intermezzo by Enrique Granados, a close friend of Casals. To complete the first half of the concert, cellist Laura Peribañez Artero will join as soloist for a rendition of Max Bruch's Kol Nidrei. Johannes Brahms featured prominently in Casals' concert programmes, with the cellist having extensively performed and recorded Brahms' Double Concerto and sonatas. The Barcelona Youth Symphony Orchestra will close the programme with a performance of his First Symphony. This concert is supported by the Spanish Embassy in the UK, the Delegation of the Catalan Government in the UK & Ireland and NPro. It is organised in partnership with the Cervantes Institute and the Iberian & Latin American Music Society as part of Echoes Festival 2023.
Read More