LCS Main Series – Next Event
Dreams – A Cello Happening
With Ernst Reijseger
Sunday 24th March, 2024 | 3.00pm
Royal Academy of Music | Angela Burgess Recital Hall
Tickets available after Dec 15th

Cello Club – Next Event
CELLODAY 2024
Sunday 21st April 2024
More details to follow…

Latest News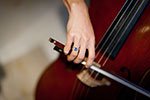 Twinned with the Association Française du Violoncelle
The London Cello Society
The London Cello Society promotes the art of cello playing, preserving its great traditions while encouraging its continuing development.
The Society exists for the benefit of young students, professional players and teachers, for amateur players and lovers of the cello and its repertoire.
Become a member and enjoy benefits such as discounts to our events and other cello events in major venues, special presentations for members only, masterclasses, lectures, a bi-annual newsletter and much more.