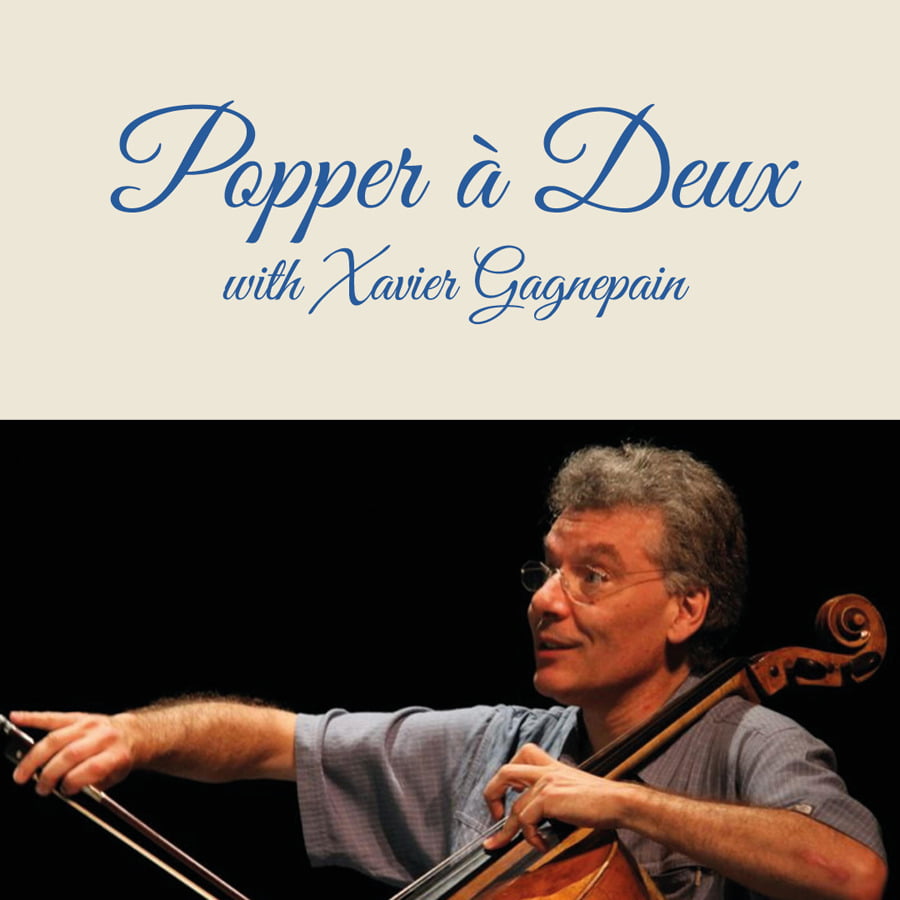 with Xavier Gagnepain
Sunday 2nd June, 2024 | 2.00pm – 4.45pm

Royal Academy of Music | Concert Room
To inaugurate our new initiative of twinning with the Association Française du Violoncelle, the London Cello Society is pleased to present Xavier Gagnepain in a special event devoted to his new edition for two cellos of the 40 Studies of David Popper.
In Xavier's words:
"Between the notion of etude and that of exercise, there has always been a certain confusion. An exercise has an almost exclusive technical purpose, no one could deny that. But if there were no higher objective to composing an etude, would the Chopin or Debussy etudes appear in concert programmes, and would the Dürer or Picasso studies be presented in exhibitions?
For a composer, the mere idea of writing an etude implies a genuine artistic ambition. It consists in presenting in a musical context the element(s) that he has chosen for the study (whether technical or musical)."
Join us for an afternoon of enlightening insights into these endlessly challenging works which cover every facet of the cello technique whilst delighting the ear in this new setting for two cellos.*
*This new 2-cello version is now available in a new urtext version with critical commentary here.
The whole Popper project has also evolved into a recording for the astonishing website and app NomadPlay. There you kind find the 40 etudes, recorded by 40 different professional cellists, all accompanied by Xavier Gagnepain who once was their teacher. And the application allows you to play along with the recording, suppressing one voice or the other, and even to change the tempo. Click here
Schedule of Events
2.00pm – 3.30pm
3.30pm
4.00pm – 4.45pm
Lecture | demonstrating, coaching
Tea break
Concert or performance (to be announced)
Ticket Prices
Adult £16 / Adult LCS member £13
Student £10 / Student LCS member £8
Ticket price includes free refreshments.
Venue
Concert Room, Royal Academy of Music, Marylebone Road, London NW1 5HT