17/11/2019
10:00 AM / 1:00 PM
Venue
Royal Academy of Music
---
Royal Academy of Music, Marylebone Road, London, NW1 5HT
A Workshop for Young Cellists
Learn to play your scales with confidence and panache!
Presenters: Thomas Gregory & Josh Salter
How many of us have to learn scales? Well, just about everyone, from beginners to professional cellists! Scales are about learning how to use our cellos. What could make it easier and more fun? Come to Scaling Up and find out!
There are mapping notes leading to hidden treasures and intonation success. Discover some funky new backing tracks and toe-tapping rhythms for maximum creativity in practice. We'll see how quickly scales can become great music with the awesome sound of massed cellos. And we'll learn some scale-tastic pieces for cello ensemble, including a brand-new piece by Mr Vamoosh himself, Thomas Gregory.
For anyone preparing a grade exam, this workshop is for you, and if you are just discovering scales, do come along. Open to Grades 1-4.
Schedule of Events
10.15 am
Registration
10.30 am  – 11.15 am
Grades 1 and 2: Smart Fingers (with Josh)
Grades 3 and 4: Beats, Bowings and Backing Tracks (with Thomas)
11.15 am  – 12.00 pm
Grades 1 and 2: Beats, Bowings and Backing Tracks (with Thomas)
Grades 3 and 4: Mapping for Hidden Treasure (with Josh)
12.00 pm  – 12.20 pm
Tea Break
12.20 pm – 1.00 pm
Ensembles for all participants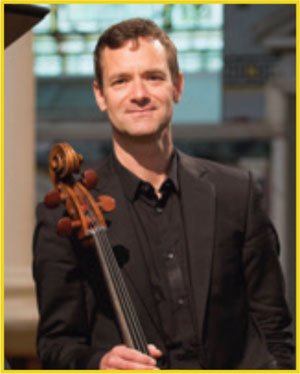 Thomas Gregory is a versatile and imaginative string teacher with considerable experience teaching at all levels. Himself an accomplished cellist, he has pioneered a modern approach to group teaching, harnessing the natural curiosity of children to motivate and take ownership of their learning. Based in London UK, Thomas is currently Head of String for Haringey Music Service, teaches cello at the Centre for Young Musicians and directs various ensembles of all ages including adults. He studied cello at the Guildhall School of Music and Drama and the University of Michigan. He performs regularly as soloist and as a member of the Marmara Piano Trio.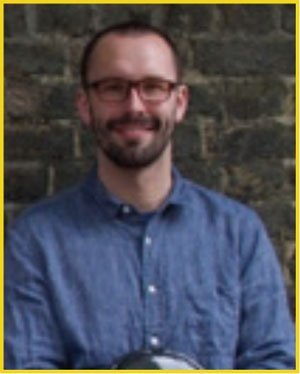 Josh Salter hails from Yorkshire, and now resides in North London, pursuing a varied schedule of performing and teaching. Recent concerts include venues in Beijing, Budapest and Basingstoke with orchestras including City of London Sinfonia, Academy of Ancient Music and Orchestra of the Age of Enlightenment. He teaches for Camden and Haringey Music Services, North Bridge House Prep School, directs the OAE's String Club, and has a large studio of private students. He also coaches the cellos of the London Medical Orchestra, and recently performed the Elgar Cello Concerto with them. His own studies took place at the Royal Northern College of Music and the Royal Academy of Music.
Participants: Members £30 / Non-members £35
Observers: Members £8 / Non-members £10