Free Improvisation – The Art of Dialogue
Shirley Smart, cello with James Arben, tenor sax and flute
Sunday 5th September 2021 – 5.00PM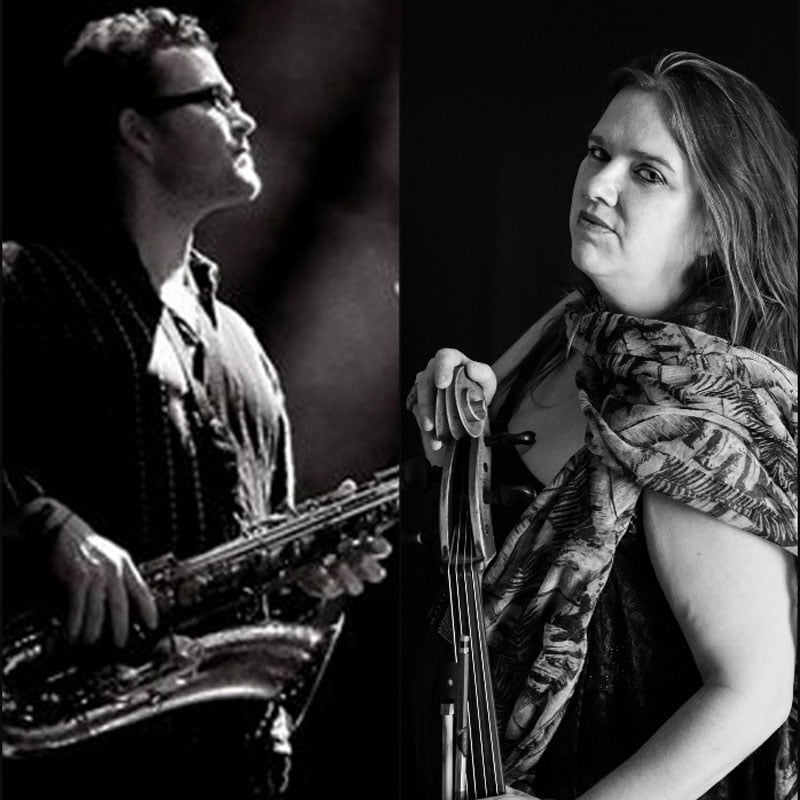 Shirley Smart and James Arben met working with Ethiopian vibraphone legend Mulatu Atsake, and discovered a shared fascination with and love of free improvisation. They began performing as a duo and released their first album called 'Entangelment' on FMR records in 2020.
In this presentation they discuss some of the concepts and ideas behind their improvisational approach, demonstrate some techniques for the listener to experiment with and explore, and perform some music, which, in keeping with the event, will be freely improvised!
Check out their album here : Entanglement – 9 Improvised Dialogues
Shirley Smart is recognised as one of the UK's most versatile and creative cellists – being equally at home and well versed in jazz and Middle Eastern music, as well as classical music. Originally trained under Raphael Wallfisch at the Guildhall School of Music, and Janos Starker in Paris, she subsequently moved to Jerusalem, where she remained for 10 years, studying and performing a wide variety of musical traditions from the North Africa, Turkey and Middle East. She was also highly active on the jazz scene, working with artists including Avishai Cohen, Omer Avital and Yasmin Levy.
Since returning to the UK, she has quickly become known as one of the most creative cellists on the music scene and has worked with many leading jazz and world music groups, including Antonio Forcione, Mulatu Astatke, Gilad Atzmon, Neil Cowley, Julian Ferraretto, Robert Mitchell, and Alice Zawadski. Shirley is involved in a variety of projects, which include her own trio, with John Crawford on piano, and Demi Garcia Sabat on drums, a duo with pianist Robert Mitchell, Issie Barratts' Interchange Dectet, Iraqi-folk based Sawa trio, and a free 5tet featuring James Arben, Alexander Hawkins, Liran Donin and Jon Scott. Shirley teaches Improvisation and Jazz at the Royal College of Music and is Head of Performance at City University.
James Arben is a multi-instrumentalist. He plays all saxophones, flute, oboe, bass clarinet, clarinet, vocals and piano, and is a versatile creative musician who is comfortable in vast array of musical situations. He studied at Oxford University and later the Guildhall and Trinity Schools of Music, studying variously with Don Rendell, Jean Toussaint, and Tim Garland. His extensive professional work includes MDing for Mulatu Astakte. He has also worked with The Heliocentrics, The Hackney Colliery Band, Family Atlantica, London Concert Choir, London Vocal Project, Molotov Jukebox, The O'Jays, DJ Gaslamp Killer, Down to the Bone, Mary Wilson, Brazilian rapper Criolo, Talib Kweli, Snowboy, Tony Visconti, Jim Stapley, Robin Jones Latin Underground Orchestra, King Salsa, Steve Waterman, NYJO, David Axelrod, The Kooks, Maxi Priest, Steve Brookstein, Digby Fairweather, Rufus Reid, Byron Wallen, Finn Peters, Alexander Hawkins Large Ensemble, The Glen Miller Orchestra, Saravah Soul, Miss Hoodoo and the Delta Boys, The Black Jesus Experience , Joe Stilgoe, Big Band Metheny, David Okumu, Seb Rochford ,Tom Herbert, Steve Nieve, Camille O'Sullivan, Jolie Holland, Terry Edwards , St Etienne, Roy Hemmings, The Spike Orchestra, Robert Plant, John Paul Jones, Alex Kapranos, Sam Amidon, Jason Lindner and Marcus Gilmore.
Tuning in to Your Spine
Sunday 3rd October 2021 – 5.00PM
In this discussion, Internationally acclaimed yoga teacher and amateur guitar player, Peter Blackaby, and cellist, performance coach and amateur yogi, Ruth Phillips, get together to explore some of the big questions: 
What is presence? 
Does 'good posture' exist? 
How can we ground ourselves? 
What does 'Just breathe normally' mean?  
How do we balance local and global attention to find flow?
What effect does 'performance' have on our minds and bodies?
Ruth has been attending yoga classes with Peter for three decades (with a two decade gap) and has integrated the practice deeply into her own playing and her work with musicians suffering from stage fright and tension. This promises to be a rich and inspiring discussion for anyone who is interested in finding flow through the body's natural wisdom.
Peter Blackaby
Peter started practicing yoga seriously in 1978 as a student of the Iyengar system and after six years undertook the two-year teacher-training programme, qualifying in 1986, continuing in this system for a further four years. He studied Osteopathy at the College of Osteopaths at Regents College London, qualifying in 1994 and co-ran a two-year teacher training course with John Stirk and Sophy Hoare, while teaching anatomy and physiology at the Chiron Centre for Body Psychotherapy in Ealing. In 2002 Peter became involved in the British Wheel of Yoga for whom he ran a two-year teacher training programme.
Currently he teaches functional anatomy on the London yoga teacher-training course and the anatomy module at the Esther Myers yoga studio in Toronto. He is regularly invited to teach throughout England, Wales and Scotland. In the last ten years Pete's interest has been in developing his humanistic yoga course which attempts to develop a meaningful yoga practice for modern times here in the west.
Ruth Phillips
Ruth holds a Masters' degree in performance from the University of New York where she studied with Timothy Eddy and, since the age of seventeen, has had a rich and diverse career as a modern and baroque cellist, playing with the Chamber Orchestra of Europe, and as principle cello with Les Siècles amongst many other prestigious groups and chamber Ensembles. Ruth is internationally sought after as a performance coach and stringed instrument teacher, helping people who suffer from tension, stage fright or lack of focus overcome the physical and mental strains of the music profession. She is a trained therapist, holding a Masters' degree in Voice Movement Therapy. She studied yoga with Peter Blackaby for many years, has completed three modules of the Non-Violent-Communication training with Muriel Kalfala, and several mindfulness meditation trainings with Tara Brach and Jack Kornfield, with whom she hopes to qualify as an accredited meditation teacher in 2023. In her work she draws on these disciplines and her own musical experience, which includes not only modern and baroque cello but also African drumming, Indian, and folk music, to create a stimulating, empathetic and, above all, safe environment in which to explore the elements that are holding musicians back from reaching their full potential.
Musical Roots
June 2022 (to be confirmed)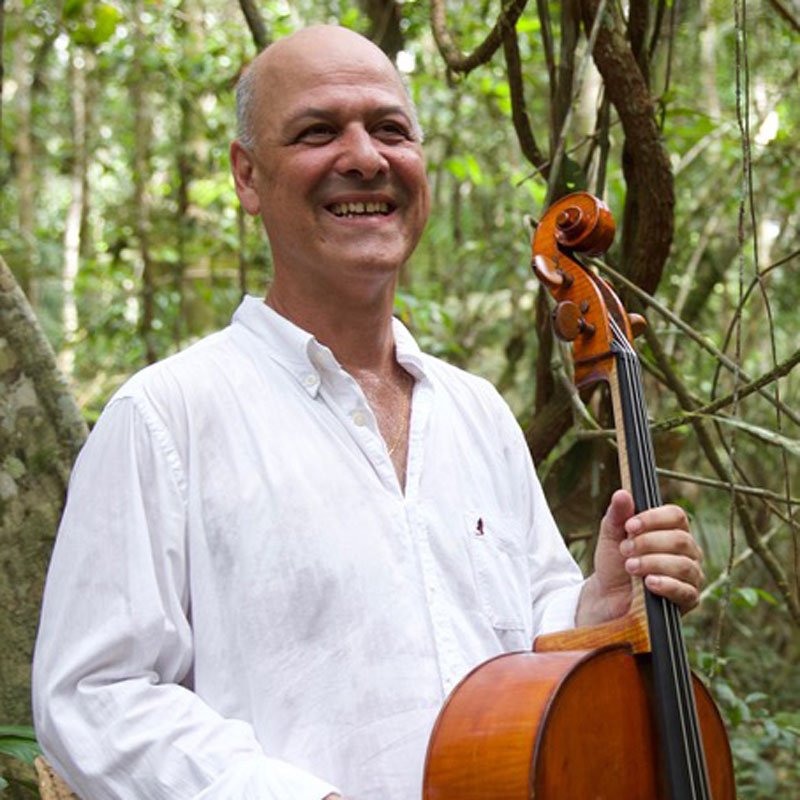 Gustavo Tavares, distinguished Brazilian cellist, reunites with the city of his musical forefathers for his 60th birthday celebration year, in a programme of his own music, music of his native country and other works for cello ensemble.
A winner of the prestigious "Brazilian International Press Award", Gustavo Tavares has been described as "one of the most important Brazilian names in contemporary classical music" (Correio Braziliense).
He is Doctor of Musical Arts, and is acknowledged as a versatile musician, known not only as cellist but also as composer, arranger and educator. He has performed in many countries in Europe, Asia, Africa and the Americas, playing in some of the most famous prestigious festivals and concert venues in the world, such as the Kennedy Center in Washington, Carnegie Hall in New York, Ludwigsburger Schlossfestspiele and Rheingaufestspiele in Germany, the UNESCO hall in Paris, Sala Puccini in Milan, the Quirinale Palace in Rome, Miami Festival, Royal Academy of Music in London, the Nehru Park in New Dehli, Lisinski Hall of Zagreb, and Sala Bellas Artes in Puerto Rico. Programs for radio and television include concerts transmitted by the American National Public Radio in Washington DC, New York WQXR, Slovenia's national Radio and TV (RTV), Croatia National Broadcast (HRT), ETV Sri Lanka, Norwegian NRK, and Italian RAI.
In 1995, he created the ensemble "Triangulo" together with Paquito d'Rivera and Pablo Zinger, which, according to the American critic C.Berg helped "redefine the basic assumptions of chamber music. " The group recorded several CDs, one of them reaching finalist for the Grammy Award for "Best Crossover Record", and yet another being listed as "Record of the Year" by the Brazilian newspaper "O Estado de São Paulo".
Gustavo Tavares was a student of Antonio Janigro at the Musikhochschule in Stuttgart, Germany, where he graduated with highest honours in 1986, and later became Bernard Greenhouse`s teaching assistant, while working towards his doctorate at Rutgers University, USA. Also at Rutgers University, he was for several years "Artist in Residence" at the Center for Latino Arts and Culture.
His compositions and arrangements have been performed and recorded by artists like YoYo Ma, the Cello Ensemble of Venice, the Lincoln Center Chamber Music Society, and the Sebastian Quartet, to name a few. He made several arrangements for the CDs "Riberas" by the Buenos Aires Quartet as well as for "Obrigado Brazil – Live" by Yoyo Ma, and both productions were awarded the Latin Grammy. His work "Egum" has been recently premiered at the "La Fenice" theatre in Venice, Italy. A string quintet with 2 cellos has also been newly performed for the first time at the Chamber Music Series of the Norwegian National Opera.
He collaborates often with musicians within a variety of musical genres, as well as with dancers, writers and visual artists, and he is author of the book "Brazilian music for cello and guitar: on the corner of the classical and the popular", written in co-authorship with Brazilian jazz guitar player, Nelson Faria. He has served as jury member at prestigious contests such as the International Cello Competition Antonio Janigro, and the Rudolf Matz Competition. As a teacher, he has had contact with talented young musicians not only as guest professor in recognised conservatories and festivals but also through projects at less favoured areas in Africa, Asia and the Americas.
Among recent activities, a new solo CD soon to be released, and a project in collaboration with Brazil's "Sustainable Amazonas Foundation" which has already lead to 2 tours along some of the rivers in the Amazonas Basin, performing for the local population at parks and reservations. This collaboration, which will also includes a documentary film, is also part of a broader project focused on sound in the natural tropical environment. Other current projects include commissions of new works for festivals both in Italy and Croatia.
Gustavo Tavares has been knighted by the Brazilian Government as "Officer of the Rio Branco Order" in recognition for his contribution to culture, both in Brazil and abroad.
Everything You Want to Know about the Bow…and Can Ask!
with Rebecca Gilliver, Principal Cello of the London Symphony Orchestra
We apologise but this event has been now postponed until  Summer 2023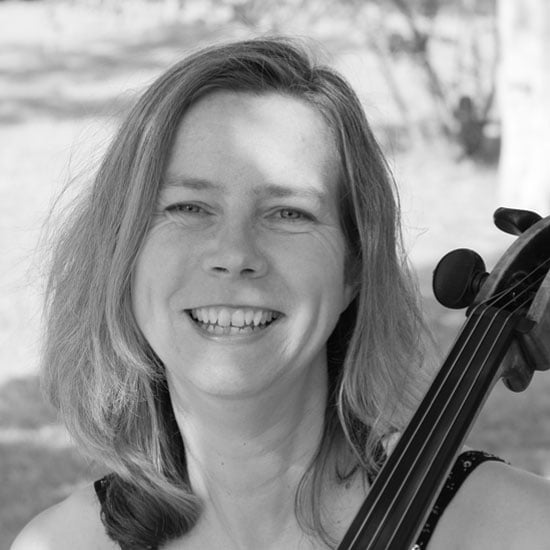 Here is your chance to ask a top professional anything you wish about bow technique in advance and Rebecca will tailor her programme to your requests. As this is a huge subject, she reserves the right to select from the body of questions. There will also be time towards the end of the live presentation for further questions from the audience.
Further events in Spring 2022 (to be confirmed shortly).