Hello, and welcome to Beyond Cello!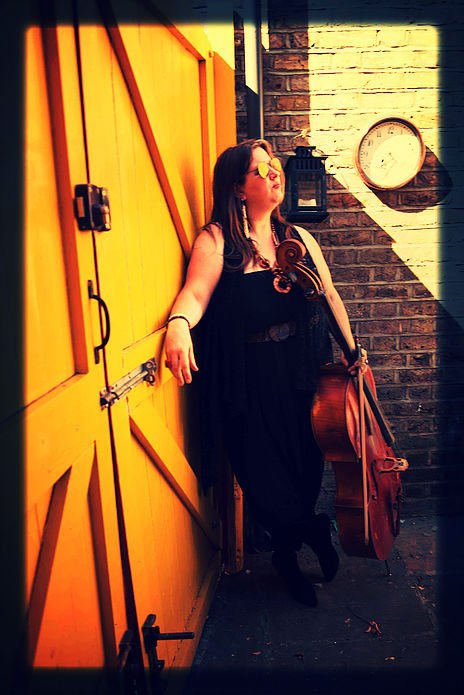 London Cello Society's new division for passionate and curious cellists is presenting its fourth season exploring at the boundaries of cello playing. There will be guest presenters during this season as well as our much-loved division leader, Shirley Smart.
You can become part of the group at any time. It's part of our easy learning philosophy.
Further details can be found on our Beyond Cello Events page shortly, and a listening list is below to give you some inspirations and start you on your own explorations.
Beyond Cello Course 2018 – 2019
You are warmly invited to the next Beyond Cello course, which will begin in October 2018.
Sessions are usually 11am – 2pm on Sundays, and there is one session per half term.
Each workshop will focus on a particular area of improvisation, jazz and world music. We will also be looking at how to develop your improvisational skills and aural learning, and also ways to use them in teaching practice. For those new to improvising, I do hope that you will join us, and for those who have attended before, I look forward to seeing you again!
Sessions will take place on the dates below at the Claremont Project, White Lion St, London N1 9PD, which is a 2 minute walk from Angel Tube Station (Northern Line).
AUTUMN TERM 2018
Sunday 21st October, 2nd December
SPRING TERM 2019
February 10th, March 24th
SUMMER TERM 2019
May 12th, June 23rd
Fees
£30 per session ( £25 LCS members). It would be preferable to enrol for all sessions in advance if possible. We offer 10% off a full year enrolment.
Enrolment Deadline
Friday 28th September 2018
I look forward to seeing you there!
Register your interest now >>
Jazz Cellists
Shirley Smart Trio – Live at Kings Place
Melange in Concert – A Musical Journey Across Continents
Lars Danielsson
Another bass player on excursion, I love this track by Danish bassist Lars Danielsson in partnership with pianist Leszek Mozdzer.
Project Trio
A lot of fun to listen to , this trio founded by jazz flute player Greg Patillo ( check out his beat boxing as well!) features Erik Stephenson on cello. Here is their tune 'Grass'.
Turtle Island String Quartet – Legendary jazz quartet
Ray Brown
Brown is primarily a bass player, but, along with Oscar Pettiford (below) was responsible for some of the first known uses of the cello in jazz. Brown even recorded an album called 'Jazz Cello'. The track below is from that album.
World Music
Jaques Morelenbaum
Brazilian choro, samba and bossa nova suits the cello particularly well. Here is a clip of Morelenbaums trio in action.
Shirley Smart
Shirley Smart has had an unusual and diverse career. After studying at the Guildhall School of Music and Drama in London, she performed with the London Symphony Orchestra and made a concerto debut at the Heritage Museum in St. Petersburg. She also gave a concert of trios with renowned cellist Yo-Yo Ma at the Barbican.
Shirley embarked on further study in Paris with Janos Starker, with Steven Isserlis and Ralph Kirshbaum at IMS Prussia Cove and at the International Menuhin Academy in Switzerland. Soon after she left the UK for Jerusalem.
Although she initially went for a year, Shirley became involved with various musical projects, met many musicians and friends, and ended up staying for 10 years.  She joined the Moroccan jazz fusion group Sound of the Ground–the result of a chance meeting in a Jerusalem restaurant, which led to many other projects playing Arabic, Oriental and North African music with groups including Sabreen, Tarshika Orchestra, Khaled Jubran, Radio Effendi, al-Farabi Trio, Maurice El-Mediouni, and oud players Bilal Irshed, Haytham Safia and Nizar Rohana.
Shirley also studied jazz improvisation on cello and piano at the Jerusalem Centre Creative Music, run by saxophone player Arnie Lawrence, and subsequently joined his both band, and several other jazz fusion projects. She has toured most of Europe, Russia, Jordan, Egypt and Morocco as well as playing all over Israel and Palestine ( and occasionally getting caught in the crossfire….)
Shirley studied musicology and English Literature at the Hebrew University of Jerusalem, and was a tutor of Cello for several years at the Edward Said Conservatory of Music in Ramallah. She acted on several occasions as a deputy teacher of Cello at the Tel Aviv Conservatory of Music and now teaches Musicianship and Improvisation at the Royal College of Music Junior department.
Since moving back to London in 1999, Shirley has quickly established herself of both the jazz and World Music scenes. she has performed at arts centres and festivals around the UK, and the Channel Islands, and has  worked with, among others, Neil Cowley, Robert Mitchell, Gilad Atzmon, Yasmin Levy, Antonio Forcione, Attab Haddad, Julian Ferraretto, Partikel, Maurizio Minardi, Al-Andaluz, Yazid Fentazi, Khyam Allami, Tamer Abu-Ghazaleh, Alejandro Toledo and the Magic Tombolinos, Shekoy'okh, Komsos, Sefiroth Ensemble.
She has performed at venues including the Barbican, Queen Elizabeth Hall, Purcell Room, Kings Place, Ronnie Scotts, 606 jazz Club, Vortex, Brunel Museum, The Forge, National Theatre, Green Note, Rich Mix and also runs a regular world music night at the Green Note in Camden, and a world music jam session at the Ritzy in Brixton.
She also leads her own North African/world music band, Melange. Other current projects include duos with pianist/accordionist Maurizio Minardi and guitarist Peter Michaels, ARA Trio with guitarist Maciek Pysz, Sawa Trio exploring iraqi folk music with Alya Marqhardt and Clemens Poetzch, and "Shortt and Smart" – a shared evening show with comedienne/cellist Kate Shortt.
Shirley speaks Hebrew and Arabic, likes playing tennis, and has a massive soft spot for kittens..and hedgehogs…..
For more information visit www.shirleysmart.com.
Hannah Reeves
Hannah Reeves is a London-based cellist with a passion for cellistic experimentation!
She regards the cello as one of the most versatile instruments out there and is continually dreaming up artistic projects which celebrate the wealth and breadth of this glorious instrument (one of which involves hooking up her 1885 French cello to a heavy metal effects pedal, affectionately known as the 'death pedal').
Her main musical output is her band, Gallows Ghost (www.gallowsghost.com), an electronic dance band with folk, rock and trip hop influences (think Alice in Chains meets Massive Attack). The band released their EP, 'Arrows', in early 2015 on Soundcloud.
Hannah is also a music teacher but the other band members are convinced that this is a cover-up and that she is actually some sort of secret vigilante who goes round fighting crime and injustice.
Hannah is delighted to be a part of the LCS's 'Beyond Cello' venture with her fellow cellist/vigilante Shirley Smart and is looking forward to connecting with other like-minded cellists all over London.
For more information visit www.gallowsghost.com.